Savor Strawberry Picking in NJ: Simple and Scrumptious Recipes to Celebrate Your Strawberry Picking Adventure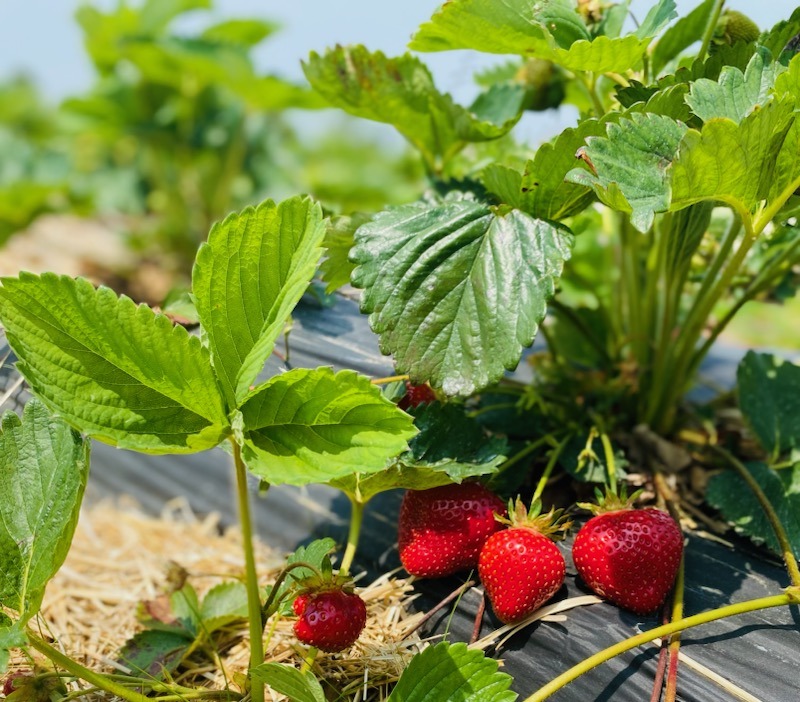 With the warmer weather approaching, it's time to head outside and pick your own fruit. Our farm provides the best pick-your-own strawberries NJ has. After a beautiful day on the farm, you may wonder what to do with your berries. Thankfully, we've got you covered! We've put together four delicious and easy-to-follow recipes that will help you transform those freshly picked strawberries into delightful treats for you and your loved ones.
Simple Strawberry Mint Syrup
Ingredients:
2 cups fresh strawberries, hulled and chopped
1 cup sugar
1 cup water
1/2 cup fresh mint leaves
Instructions:
In a saucepan, combine the strawberries, sugar, and water. Cook over medium heat, stirring occasionally. Wait for the sugar to dissolve completely.
Once it boils, reduce the heat and let it simmer for 10 minutes.
Remove the pan from the stovetop and add mint leaves. Let the mixture steep for 10 minutes.
Strain the contents and discard the solids. Store syrup in the fridge for two weeks.
Enjoy this versatile syrup in lemonades, cocktails, or drizzled over your favorite desserts!
Strawberry Chia Jam
Ingredients:
2 cups fresh strawberries, chopped
1/4 cup honey or maple syrup
2 tbsp chia seeds
1 tbsp fresh lemon juice
Instructions:
In a saucepan, combine the strawberries and honey or maple syrup. Cook over medium heat, mashing the strawberries as they soften.
Once the strawberries have broken down, remove the pan from the oven and stir in the chia seeds and lemon juice.
Let the jam cool, and then transfer to an airtight container. The jam stays fresh for about two weeks in an airtight container in the fridge.
No-Bake Strawberry Cheesecake
Ingredients:
1 1/2 cups graham cracker crumbs
6 tbsp melted unsalted butter
1/4 cup sugar
16 oz cream cheese, softened
1 cup powdered sugar
1 tsp vanilla extract
2 cups fresh strawberries, hulled and chopped
1 cup whipped cream
Instructions:
Mix the graham cracker, melted butter, and sugar in a medium bowl. Press into a 9-inch springform pan to form the crust.
Beat the cream cheese, powdered sugar, and vanilla extract until smooth. Gently fold in the chopped strawberries and whipped cream.
Pour the mixture over the crust, smoothing it with a spatula or spoon. Refrigerate for at least 4 hours, preferably overnight.
Before serving, garnish the cheesecake with additional whipped cream and fresh strawberries, if desired.
Bring your whole family and your friends to come to meet our family and experience our farm. Come try the best and freshest strawberries around. We look forward to welcoming you! Picking your own strawberries is an easy activity that is fun for all ages
For mor information about our family farm, visit the link below.
Further Readings:
Guide to Strawberry Picking in New Jersey