Bring Your Home Family For a Fabulous Day Outdoors. Pick Your Own Apples in NJ
Get them fresh from our Farm Stant
Friday:
2:00 PM - 5:00 PM
Saturday & Sunday:
9:00 AM - 5:00 PM
*We also have our fruits available during the week at our farm stand.
Opening Day - Black Friday
We have been growing Christmas trees for over 25 years.  We  have many different varieties that range from 4' to over 12' as well as handmade wreaths, roping and other novelty items.
Don't miss our sweet corn, freshly picked each day.  Corn is ready at the end of July and generally goes through mid-September.  We can do large orders for freezing.  Also sold through the season are a variety of vegetables and fresh cut flowers.
The Peterson Farm
The Peterson Farm is located in the heart of Hunterdon County.  The farm was purchased in 1955 by John and Esther Peterson.  The barn to the right dates back to 1800's.  It is one of the only barns in the area with an original cupola.  John Jr. and his son Matt restored the cupola in the 1980's.
Today, the Petersons grow a variety of crops including alfalfa, orchard grass, oats, wheat, soybeans, Christmas trees, strawberries, sweet corn, apples, peaches and pumpkins and raise our own beef.
We believe in providing produce which is "naturally grown," meaning limited use of sprays and pesticides.  It is important to us to protect our own family, customers and honey bees from harmful pesticides.
The farm crops are planted and maintained by John Peterson Jr., his son Matt and grandson Jake along with their families.  Together we make it all happen!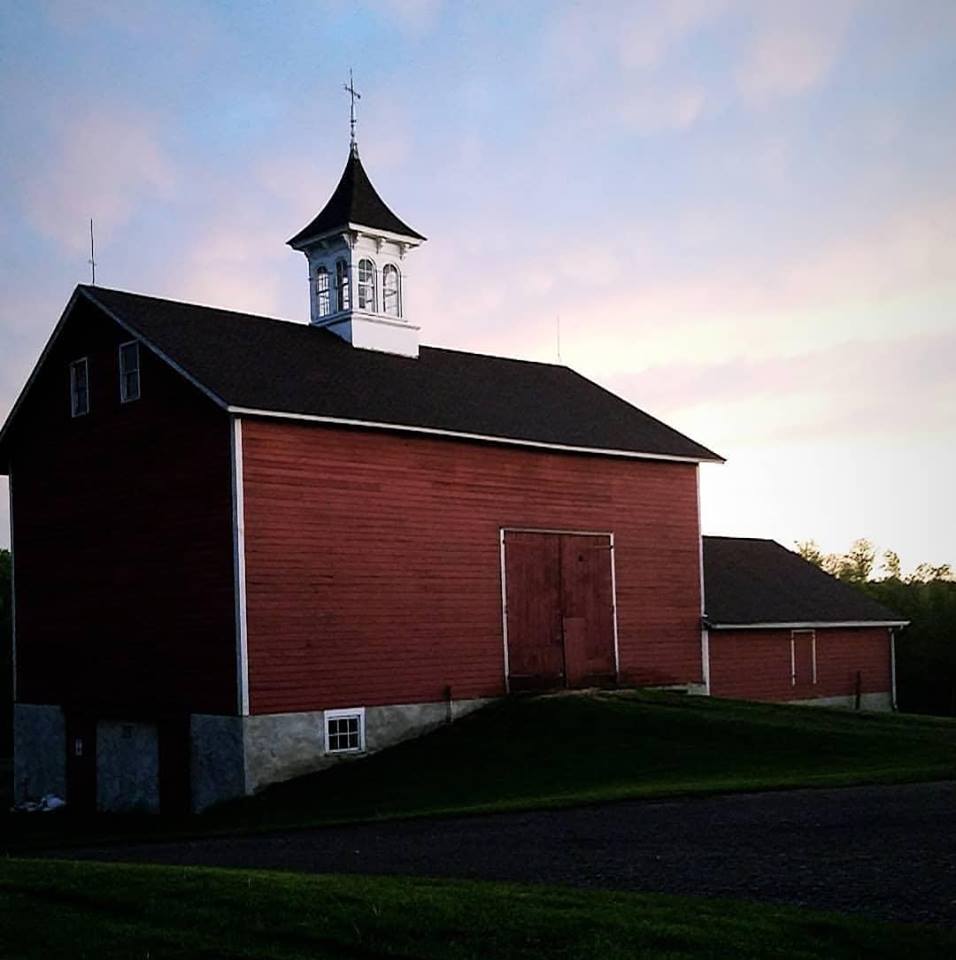 Contact Us...
To find out information on any of our crops or place large orders, please call (908) 782-1682 or (908) 878-7303.
Address: 438 Quakertown Road, Flemington NJ 08822.