We are closed for the 2022 Strawberry Season - Thank you for another great year!
We are not open for U-Pick Strawberries in the rain as it is not good to pick wet berries.
Pricing:
U-Pick: $4.00 per pound
We Pick: $8.00 per quart
Use our Picking Trays and Easy Carry Basket for $1 or bring your own! If you are a repeat customer and previously used our picking tray, wipe it out and re-use it

Picking Tips:
Pick berries that are entirely red (no white tips)
Be sure to look under the leaves of the plants, the strawberries like to hide under the leaves
Bring a hat, sunscreen and a water bottle. It gets hot out in the field!
Please walk slowly through the field to avoid damage to the plants and the berries
We can point you in the right direction for great picking, just ask!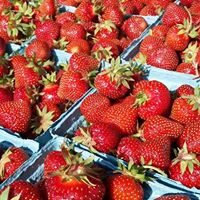 We allow you to taste test while out in the field. We want you to be happy with the variety that you pick! Our varieties include:
Earliglow
Jewel
All Star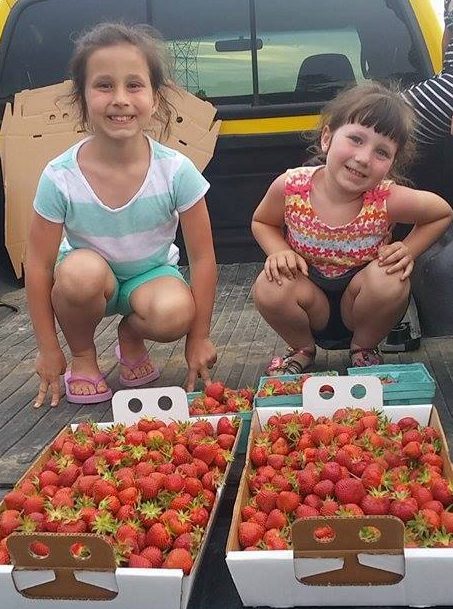 Here at the Peterson Farm, we believe in keeping our family and yours healthy. In an effort to keep the bees and environment safe, we use Integrated Pest Management to reduce the use of chemicals.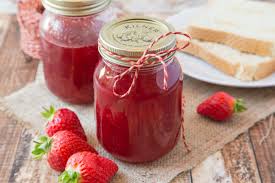 Enjoy the berries all year…
Make jam
Make sauce
Freeze them
U-Pick Policies:
1. There is no appointment needed to visit our farm.
2. Due to our insurance policy and USDA Food Safety Regulations, we ask that you leave your dog at home.
3. Picnicing on the farm is not allowed.
4. We do not charge to enter our fields, but we ask that you keep an eye on your children so they do not run in the fields as this damages our crops.
5. If you are planning to come late in the day, please arrive 1 hour before closing to allow for ample picking time. Our fields will be closed 1 hour prior to closing.
6. We accept cash, check or card