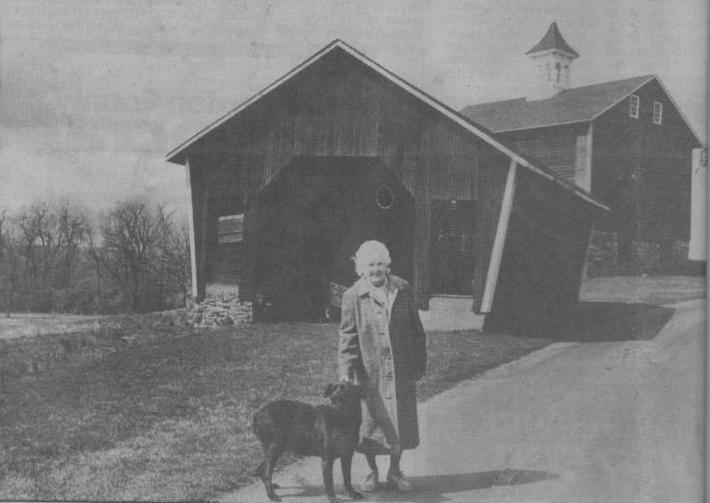 Our Vision
Plans keep growing on the Peterson Farm.  The family is working on plans for the future which include fresh cut flowers, vegetables and fruit.
Our Story
It all began in 1955 when John Peterson Sr. and wife Esther purchased the Peterson Farm.  The farm was a working dairy operation, which continued until the mid 60's.  The dairy cows were sold and the farm took a rebirth in 1980's when John Jr. and his son Matt became partners in farming. Christmas trees, Alfalfa, Orchard Grass and Timothy were planted. Expansion continued with soy beans, field corn and sweet corn.  The farm was preserved by Esther Peterson in 1991.
Meet the Peterson Family
We believe in preserving farm land and farming for generations to come!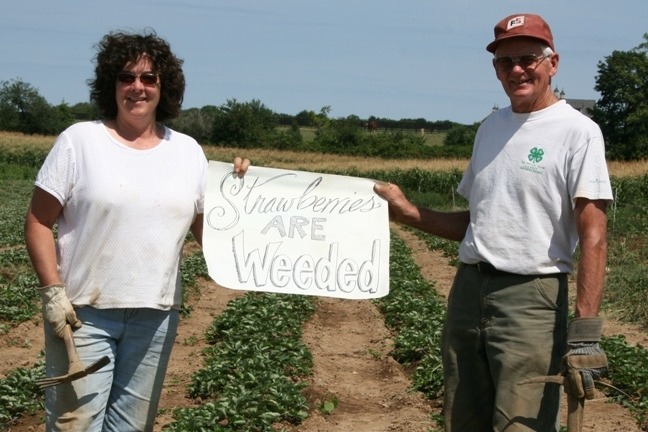 John and Linda Peterson
John and Linda maintain the beautiful farm.  John works full time on the farm and Linda has an engineering consulting business. They are a part of the NJ 15th Volunteer Infantry Civil War group.
Matt & Sherrie Peterson
Matt and Sherrie are very involved in the Peterson Farm especially during the Strawberry and Christmas Seasons.  Aside from the farm, they are 4-H Volunteers and members of the Quakertown Recreation Club.
The Rest of the Gang
Left to Right:  Jacob Wainwright, Harlee Peterson, Emma Hillman, Jake Peterson and Mark Peterson.  This amazing team of young people really help to get the jobs done!  Aside from working on the farm, they all enjoy camping, hiking and shotgunning.